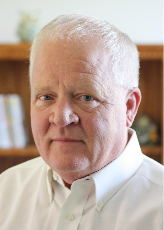 T.East is an entrepreneur who started in politics, moved to venture capital, expanded to consulting and spent more than 10 years financing the legal profession. Learning very quickly there were certain advantages to having a legal education, T. East earned a Juris Doctorate.
It soon became apparent the combination of his business background and love of analyzing case law provided T.East with a unique skill set not found in a "typical" legal researcher. Namely, the ability to draw on "real-world" experiences in formation of a legal argument.
For the last 14 years, T.East & Associates have assisted numerous attorneys with their research and writing needs.
T.East has a strong working knowledge of Microsoft Office Suite and equivalents (OpenOffice, LibreOffice, etc.), QuickBooks, web browsers, e-mail servers and clients, networking and social media sites. He can even do a few things on AutoCad.

Loving life, he spends his free time with his young daughter, reading, on outdoor activities and - to the extent possible - avoiding his wife's "honey-do" list.
Additionally, T. East has provided consulting services to the small business community since 1988. From drafting business plans to market studies to expansion advice, we have covered all parts of the business cycle.

Employee and operation manuals? Contract review? Social media marketing? Employee training? Brand targeting? IT solutions? HR and payroll? ECommerce? P&L management? Business valuations? Investment auditing?

Yes! We have done (and are still doing) all of that. . . and MORE!

Further, we have been fortunate in having participated in a diverse range of industries. From alligator tanning to accounting and law offices, from retail to oyster depuration and from consumer lending to non-profit and political fundraising, we have the experience to help you grow!